To promote your business on Instagram is not as hard as you think.
So there are a few things you should know before we start.
Instagram has become an emerging platform for brands.
There are almost 25 million companies utilizing Instagram for their businesses and promote their business on Instagram.
Over 200 million users visit different business profiles on Instagram every day.
Instagram is home to the millions of brands because followers are loyal to the brands and engagement is really high.
Therefore, Instagram is a leading and ideal platform to promote your business.
This guide will cover every aspect of how to utilize Instagram for the promotion of your business.
This guide is equally helpful for both beginner and advanced Instagram users.
Here are the 6 Steps to promote your business on Instagram:
1. Get an Instagram business Account
There are three different ways to get an Instagram business account.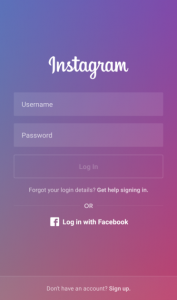 You can choose any one of them which suit you most and related to your business.
Convert your personal Instagram account to a business account
It is the best point to get started with your business account.
Do you have your personal Instagram account representing your brand-related content?
If yes, then you should convert that account into your business account.
After conversion, you can access all business features of Instagram.
Most people think that they may lose their followers after this conversion.
No, you will have all your followers and the accounts you follow.
Follow these steps for conversion:
– Login to your personal account.
– Go to your Profile.
– Go to Settings after taping 3 lines icon.
– You will find an option Switch to Business Profile.
– Tap on it and Continue.
– In the next step, you can interconnect the Facebook business page and Instagram business account. – Although this is an optional step, we recommend you to connect these both.
– Add your business information such as your email address, physical address and business phone number.
– Tap Done to complete the procedure.
Buy Instagram Account
If you don't have any personal account yet, it means you will have to start from scratch.
It's a fact that businesses don't grow overnight.
If your marketing strategies are not up to the mark then it can take a long time span to grab followers.
There are many Instagram accounts for sale.
You can think about to purchase such Instagram pages.
To buy Instagram account is not an easy step.
Before you buy an Instagram account, follow the following steps.
Run a niche check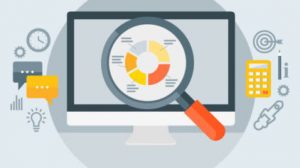 It is a primary but most essential step to check the niche of the account while purchasing any Instagram account.
Don't look at the number of followers.
For example, if you have a clothing brand then what you will do with an account having 5K followers and belongs to the niche of home improvement tools.
Run a background check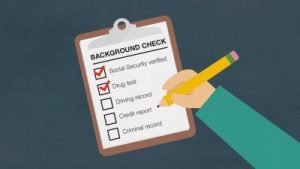 After finding an account related to your niche, you should check that the person really owns an Instagram account with real followers instead of Bots.
You might be thinking that how you can check that either account is genuine or not?
There are two possible ways to check the authenticity of the account.
First, go to the comment section and look at the comments, you can easily figure out fakeness.
Second, you can use different analytical tools to ascertain the engagement and fake followers such as HypeAduitor.
Such type of tools plays a pivotal role to make the marketing transparent, effective and fair.
Divide the payment into milestones
After verifying that the account is authentic, you should split the decided payment into 3 or 4 phases.
You should pay 1st installment to the seller before obtaining the username and password because seller also wants assurance.
It is not always the case that the seller is a scammer but the buyer can also be a scammer.
After 1st installment, the seller can give you a username and password for further clarification.
If you like account, the seller will allow you to change username and password after 2nd installment and procedure will move according to your plan.
During this procedure, keep one thing in your mind.
In case of any inconvenience, you can't complain to Instagram.
Otherwise, the seller account will be terminated by Instagram.
Always use a trusted payment service
You should always pay the decided amount to the account of a seller or a person you are communicating with.
If the seller asks you to send decide money through any other channel, it is an obvious red flag.
Never ever go for such payment.
PayPal is one of the best options if it provides its services in your country.
PayPal makes you capable to claim, bank reversals, chargebacks, and other security levels.
Buying accounts VS Buying followers
Most people use these terms interchangeably.
In fact, both are totally different things.
You can buy Instagram accounts or Instagram with real followers.
We recommend you to go for purchasing accounts.
Although you can purchase real followers, there are few risks.
This risk includes fake followers.
For the sake of argument, we admit that they provide real followers, there will be a distinct difference between real and paid engagement.
You should be extremely careful while buying any Instagram page or account.
You can't be 100% secure in such type of dealing so try to follow these steps to minimize different risks.
Recommended platform to purchase Instagram accounts with real followers
As we have mentioned that it is not an easy step to purchase an Instagram account with real followers.
You will have to be very careful while purchasing an account.
However, still, there is no guarantee that your purchased account has real followers or bots are fooling you.
If you want to prevent yourself from scammers and don't want to entangle yourself into the complexion, you can purchase an account from TooFame.
TooFame is a very reliable platform where you can sell and buy Instagram accounts.
Here you don't need to go through from numerous enigmatic verifying steps.
Why you should buy the Instagram account from TooFame?
Here are a few reasons:
TooFame continuously works on a specific account and grab real followers for different niches.
You will have real accounts for sure.
Why real?
It is because TooFame is not only a selling platform, they buy different accounts from the real seller.
Verify that account by using different methods and then sell that account.
So there is no risk for fake followers.
All accounts are publically available, so you can verify those account real-time.
TooFame provides instant ownership without going into a long procedure.
After all, they offer 7 days money-back guarantee.
Set up an Instagram Business account from scratch
If you neither have any personal Instagram page nor want to purchase an account, then you should set up your own business account.
Download the app and Signup.
Enter your admin email address or signup through Facebook.
Choose your email and password and tap done.
Your personal Instagram will be ready and you can convert it into your business account by following different steps we have already described in details.
2. Promote your Business on Instagram: Define your target audience
It is one of the most fundamental and essential steps after creating a business account on Instagram that who will be your targeted audience?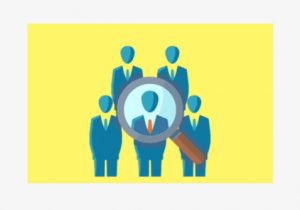 Who will see your content?
To what Audience on Instagram I'll be promoting my business?
Your mind must be clear about it.
After understating your audience, you should post content according to their interest.
How can you know about their interest?
The engagement of the audience with your post shows their interest.
What if you don't have much audience because your account is new?
You should analyze your competitors post that what they share on their accounts to increase the engagement of the audience.
Try this for other brands as well.
You should make a regular posting schedule to improve the engagement rate.
3. Promote your Business on Instagram Set your goals and objectives
After deciding your audience, you must create an effective strategy to promote your business on Instagram.
Your goals and objectives must be cleared to achieve your targets because these will keep you on the right track.
Your goals should be relevant, specific, measurable and attainable in a certain time period.
These goals include likes, comments, share, and follower to achieve your real business objectives.
What are these business objective?
If your followers are increasing on Instagram, it means the awareness of your brand is growing.
If your post grabs more likes then it means engagement rate is increasing.
Furthermore, if awareness and engagement are increasing, the conversion rate must be increased.
For example, if you use paid ads, conversion rate includes CPC, click-through rate and bounce rate.
Although you add some basic information in your profile during account creation, your profile must be optimized.
It will really help you to achieve your target easily.
Instagram allows you to add your bio just in 150 characters i.e. in 2 or 3 short sentences.
You will have to be very selective because it will set the first impression of your brand.
You should intelligently convey your brand voice, Include different hashtags because these are very important on Instagram and try emoji if possible.
Furthermore, you should use line breaks and spacing to make your bio easily readable.
Your profile pic should contain the logo of your business.
You should use your logo on all profiles which will be really helpful in identifying your brand instantly.
Your profile should be 100% complete.
Don't take your name and username ordinary because both of these are only researchable parts for your profile.
Therefore, take a wise decision while choosing a name and username.
Another important thing is to include a clickable link for your website.
Lading page should contain important information related to your business.
5. Utilization of Instagram business profile features
Instagram provides you numerous other features as compare to simple personal accounts.
You should include all the essential information related to your business.
It is very important to avail of all business features.
These features include contact information such as email address, physical address and phone number so people can easily contact you.
Furthermore, it includes category and call to action button as well.
You should try these options too.
6. Share engrossing content
You are now good to go to share your content.

You have most probably listened to the term "Content is king".

If your visual content is good, it will make your brand phenomenal.

Your visual should be eye-catching so that people stop scrolling to see your visuals.

While capturing pictures, use natural light and try different angles.

The picture should be clear and try to edit it if needed.

After posting this picture, choose the best caption and hashtags related to your business.
By this tactic, it will be very effective to promote your business on Instagram.
Conclusion of promoting your business on Instagram
You can promote your business on Instagram pages easily to boost your income.
Go to TooFame and buy Instagram accounts with real followers.
Otherwise, you have another option to set up a business account by yourself.
Complete your profile, share the best visuals to grab Instagram real followers.
After following these steps, your business promotion will get started.
And for the entrepreneurs who are interested in becoming an Instagram model, and not just a brand, here are the steps in this article.